First,if you know where this post belongs,move it.  

Winter is so special to me because I downloaded SMBX in the year 2011 at November.Then I was amazed  
So I made many levels,but i deleted them all expect 4 others,but i will tell you about these 4 at the end.I deleted my levels because I didnt know how to make a size of a level longer.I didnt understand anything,so I went to SMBX Level Editor and I saw what they were doing,so I learned how to make a warp.But i still didnt know how to make a level longer(the size). So I made levels by copying the others and deleting or just editing in other style.And i thought it wasnt a very good idea,so I went to youtube and they helped me out how to make a level.And then I learned almost everything about SMBX in youtube like how to make events(but im not still good at them)how to make firebars,events like in SMB1 Castle levels and flagpole.And I didnt understand SMB1 Castle Boss events the first time,so I understood it by watching it many times.By youtube I then knew how to make levels so I started my first levels.First 4 are Christmas levels for year 2012 and the last is Happy New Year level for 2012 also.

I didnt post them before because i waited for this moment to come.They arent that good levels because they were my first snow levels.
And thats my story why Winter is so special to me.Because of SMBX-one of my best mario games in pc and Internet.
EDIT(2017) I said some things that should not have been said(grammatically speaking).
Last edited by NinjaGamer476 on Mon Aug 07, 2017 7:42 am; edited 4 times in total (Reason for editing : Ugh....the grammar..)
ASSISTANT MODERATOR




Location

: Bosnia and Herzegovina


Posts : 286


Birthday

: 1996-05-19


Join date

: 2012-03-28


Age

: 21



*sigh*
Good times pal, good times. I remember download SMBX as well on fall I think, and I remember making my own levels. I wish I could go back to play them again, but I deleted them all

I wish I didn't delete my first levels. Wellll, this was one my other computer, so there was no way I can get it back.
Good times!
_______________________________________________
Jesus77755, Fan!
BE SURE TO READ OUR RULES AND REGULATIONS!
http://smbxjesus77755.forumotion.com/t1-the-rules-and-regulations
CHECK OUT OUR NEW BLOG!
http://rogerhillspeaks.blogspot.com/
CHECK OUT MY PROJECT
http://smbxjesus77755.forumotion.com/t110-the-tales-of-the-evil-twins-wikipedia-for-project-in-progress-new-poll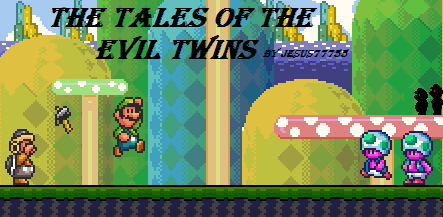 Logo Credit to rahr480
LOL PIKACHU DANCING ON THE IMAGE XD

Knux Hater!

Power Hungry Administrator





Location

: In yer anus


Posts : 515


Birthday

: 1995-10-31


Join date

: 2011-05-21


Age

: 22



Yeah.I want to go back too,or better,levels to come back to my computer,if it is possible.

Last edited by ArnelSMBXN on Mon Dec 10, 2012 3:33 am; edited 1 time in total (Reason for editing : Wrong Position)
ASSISTANT MODERATOR




Location

: Bosnia and Herzegovina


Posts : 286


Birthday

: 1996-05-19


Join date

: 2012-03-28


Age

: 21




---
Permissions in this forum:
You
cannot
reply to topics in this forum