Im sorry that I will say this but Im leaving cuz of bad and good news.First good news,first wednesday of February i got a new computer and I play Nintendo 64 games now.The bad news are this,I went to my old laptop and I went to Google Chrome Downloads and there is a button saying clean all.I thought that all the files I downloaded were hidden,but I was wrong.Those files were deleted.It deleted almost all my stuff and all the episodes,levels and graphics I downloaded.It was a hard work downloading them all.1 year of finding and now gone.So I cant work on anything now.I know Jesus77755 you will miss me and so will I.But I will be back I promise.Dont delete my account Jesus77755 ok.And bye all of you.


EDIT(2017).Nah this is pretty dumb for me even to read...Some people would say what the actual ****?Im just gonna leave this here.....ok...
Last edited by NinjaGamer476 on Mon Aug 07, 2017 6:29 am; edited 1 time in total
ASSISTANT MODERATOR




Location

: Bosnia and Herzegovina


Posts : 286


Birthday

: 1996-05-19


Join date

: 2012-03-28


Age

: 21



I will really miss you! I actually cried as I read you post, good luck!

_______________________________________________
Jesus77755, Fan!
BE SURE TO READ OUR RULES AND REGULATIONS!
http://smbxjesus77755.forumotion.com/t1-the-rules-and-regulations
CHECK OUT OUR NEW BLOG!
http://rogerhillspeaks.blogspot.com/
CHECK OUT MY PROJECT
http://smbxjesus77755.forumotion.com/t110-the-tales-of-the-evil-twins-wikipedia-for-project-in-progress-new-poll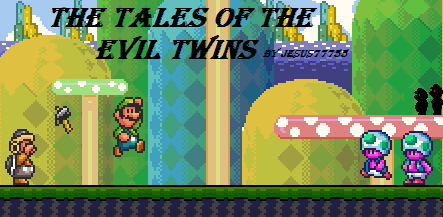 Logo Credit to rahr480
LOL PIKACHU DANCING ON THE IMAGE XD

Knux Hater!

Power Hungry Administrator





Location

: In yer anus


Posts : 515


Birthday

: 1995-10-31


Join date

: 2011-05-21


Age

: 22




---
Permissions in this forum:
You
cannot
reply to topics in this forum