Hello!
I Lucas Coutière, a teenager who is on SMBX since summer 2012. I am French and sorry if my english is bad, even if I use a translation service. I would like to present my projects I've worked on.
In this topic, I'll talk about Super Mario Bros. PC 2 - The Invasion 2, my second project. It is much better than the first and it is inspired by Super Mario Galaxy.
- The goal is to collect 120 stars.
- There are 8 worlds to which access will be through the castle of Rosalina.
- There are 5 playable characters:
- Mario
- Luigi
- Rosalina
- Toad
- Wario
- There are 14 or 15 stars per world.
I let you judge for yourself the game. Here is the download link, which also includes Super Mario Bros. PC :
mediafire.com download/9igqk9dt71cov99/Super+Mario+Bros.+PC+1+%26+2.rar
In the game, panels, dialogues and the names of the levels are in French.
Voci as the playlist of my youtube channel where you can watch videos of the game:
https://www.youtube.com/playlist?list=PLrWqb6z5m3kEPaYldR6eMzTnMbfCwIGTO
If you want to ask me questions, ask them on my YouTube channel.
Good game!
Goomba





Location

: Clermont-Ferrand


Posts : 2


Birthday

: 1999-12-04


Join date

: 2014-12-26


Age

: 18



Francais:
Bonjour, bienvenue sur les forums Coutiere, nous sommes vraiment heureux de la rencontre vous. Merci de nous envoyer votre projet à notre service! Je vais être impatient d'y être.

English:
Hello, welcome to the forums Coutière, we're really glad the meet you. Thank you for submitting your project to our service! I'll be looking forward to it.
_______________________________________________
Jesus77755, Fan!
BE SURE TO READ OUR RULES AND REGULATIONS!
http://smbxjesus77755.forumotion.com/t1-the-rules-and-regulations
CHECK OUT OUR NEW BLOG!
http://rogerhillspeaks.blogspot.com/
CHECK OUT MY PROJECT
http://smbxjesus77755.forumotion.com/t110-the-tales-of-the-evil-twins-wikipedia-for-project-in-progress-new-poll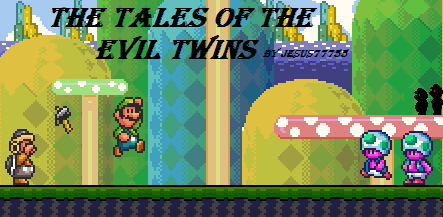 Logo Credit to rahr480
LOL PIKACHU DANCING ON THE IMAGE XD

Knux Hater!

Power Hungry Administrator





Location

: In yer anus


Posts : 518


Birthday

: 1995-10-31


Join date

: 2011-05-21


Age

: 22



Bonjour! Welcome to forums, we are really glad that you've posted your project as well. However please provide screenshots so I can see the project myself before download, mmkay

Beta Tester





Location

: By the Everfree Forest


Posts : 70


Birthday

: 1989-05-10


Join date

: 2011-05-28


Age

: 29




---
Permissions in this forum:
You
cannot
reply to topics in this forum