FEATURED THREADS!
Yes, we now came up with featured threads. This allows the ability for people threads to be heard around the forums. If a thread is special enough, or very important to the admin that feels like it should be heard to the public, not to fear the featured threads are here! Here's how it works.
You make a topic, whether it's funny, very popular (has to have at least 20 pages, but not drag on with some boring conversation/has to amuse the admins), or EXTREMELY IMPORTANT, and we'll feature it. It will start out through PM that your topic has been featured, and we'll mark the topic as "GLOBAL ANNOUNCEMENT" and put the word "FEATURED:" by the topic name and give it the "FEATURED" stamp above the post and might make some changes here and there, and also make some side comments. We will make a few moderations and changes to the original posts to improve grammar to make it more formal to the viewers in seek of viewing the important featured topic, after that we'll feature our names below the featured stamp to show the admin who featured it triggering the admin's comments, however it is optional, just put N/A as your answer. Here's the field layout for a featured topic:
Spoiler:

Featured by jesus77755Admin's Side Comments:

(make comment)

or

N/A

Fancy separation line to divide content from actual post

|

|

|

|

|

V
When that's done, we'll mark the featured topic red to grab the PERSON'S ATTENTION! When it's an emergency or important, we'll put in parenthesis, things like (IMPORTANT/MUST READ) or (URGENT). And we're done, you have your featured topic, pretty genius concept I must say.
Post on guys!

_______________________________________________
Jesus77755, Fan!
BE SURE TO READ OUR RULES AND REGULATIONS!
http://smbxjesus77755.forumotion.com/t1-the-rules-and-regulations
CHECK OUT OUR NEW BLOG!
http://rogerhillspeaks.blogspot.com/
CHECK OUT MY PROJECT
http://smbxjesus77755.forumotion.com/t110-the-tales-of-the-evil-twins-wikipedia-for-project-in-progress-new-poll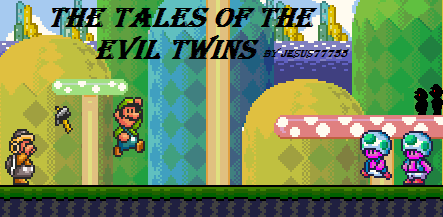 Logo Credit to rahr480
LOL PIKACHU DANCING ON THE IMAGE XD
Knux Hater!

Power Hungry Administrator





Location

: In yer anus


Posts : 529


Birthday

: 1999-10-31


Join date

: 2011-05-21


Age

: 19




---
Permissions in this forum:
You
cannot
reply to topics in this forum