You know what really pisses me off so much! Those damn mosquitos! Seriously, they don't know when to back away in their eyes you look like a piece of meat to them so they go all in your business and suck the life outta ya ya know! Im mindin my own business eating a sandwich or something or doing some running outside, because you know it can get really hot here in the states, and a damn mosquito has to go fly around and suck the blood outta you. And the thing about it is is that they are so hard to fuckin kill! Seriously, I had a wasp spray that sprays like up to like 20 ft. and whatever you do you can't spray for **** with these SOB's, they keep dodging them like they're masterplayers of touhou, dodging projectiles and **** like wtf! I even had a hose and I was spraying like crazy in all random direction and I saw the mosquito just dodging them, it's like they already can predict your next movement, these these are harder to kill than flies. I've killed more flies than I've killed with these damn mosquitos.

**** those dumb insects, I wish i could annihilate their whole species...
Bob-Omb





Posts : 59


Join date

: 2011-05-29



I agree, they're so annoying. Here in the winter and they still come after you, and IT'S WINTER, THEY SHOULD ALL BE DEAD BY NOW!
_______________________________________________
Jesus77755, Fan!
Bob-Omb





Location

: Right in front of you


Posts : 51


Birthday

: 1996-03-20


Join date

: 2014-10-02


Age

: 23



Well,firstly they are there for a reason.
And last summer,there werent that many mosquitos in my house.I think they are maybe in extinction in my country.And frankly,they are not that hard to kill.You just have to have good reflexes.I remember killing them with my fingers and hands.I felt like I was a ninja.Some time ago,when I was sleeping,I heard mosquitos noise near my ear,so I was like bam.I imprisoned it in my hand and then I squished it to death.  

_______________________________________________
Jesus77755, Fan!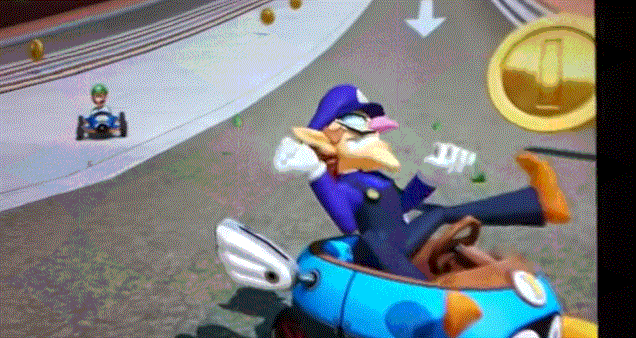 ASSISTANT MODERATOR




Location

: ..............


Posts : 299


Birthday

: 1996-05-19


Join date

: 2012-03-28


Age

: 23





Similar topics
---
Permissions in this forum:
You
cannot
reply to topics in this forum