And now, a long serving veteran of the forum, give a round of applause for... PokeMaster123! Known for his numberous levels published on the board!
PokeMaster123
SCREENSHOTS
Source: http://smbxjesus77755.forumotion.com/t416-calm-sea#1837
Jesus77755's Official Review
I played your level and I have to say, it is one of the best levels you have ever made, the level design is extremely done well! So let me give my review on it. While I was designing my level, I was completely tired, so I went on my laptop before going to bed instead and decided to relax. Since I had the time, I decided to download one of your levels and here is my review:
OVERVIEW
This level screams lots of fun, at first the level looks intimidating to play (and it is), it really takes an experienced SMBX player with lots of skills to beat a hard level.
GAMEPLAY
The game play is extremely difficult. I only died once in this level because i'm an experienced player and have been playing SMBX since 2010, with years of practice, I am very good at playing SMBX and have a fast reaction. As I was playing this level however, I am concerned about new comers to SMBX, since there are a lot of fish and obstacles, I found the hammer bros in this level to be a nuisance and can be hard to dodge if you're not an experienced mario player.
I'd recommend novice players to avoid this until they get really good at the game, but for others who would like a very good challenge, I'd recommend this.
GRAPHICS
The graphics are incredible sir, just incredible, I might want to use these GFX myself for TET (Tales of the Evil Twins), it was really eyecatching for me and catches some realism to this level, great work, or great choice.
LEVEL DESIGN
When you say you are a level designer, you really go to town with this thing and really stick to your name, the level design for this is incredible, INCREDIBLE! But there are some downsides to this, the disadvantages being that the level is too short, this was a very challenging level, as there were many obstacles to look out for, however it was kinda short, also the checkpoint being placed too soon in this level. Here is a rule by many users on various SMBX forums that I need to remind you of, for checkpoints and how they should be used.
If a level is very long, a checkpoint must be added in the very middle.
This level was SMB3 short, but rightfully so, having a short level might prevent rage quit, even to experienced players. Another con to this level is that everything is very cluttered and so close to each other, you kinda feel like you're just squeezing from the ins and outs through this level, kinda like a tight space, and you try to crawl as fast as you can, while a monster is going through that tight tunnel, overall; the level is very short, though pleasing to the eye, but very tough to beat.
MUSIC SCORE
The score in this was well fitting, complementing the level even more, it just rains the tone for the tiles, level design, and everything used in this level. It really adds a mysterious vibe to it, simultaneously adding a heartwarming experience to the player such as me.
VERDICT
This level overall is great, in the end my heart was pounding after the challenges that awaited me in this level. Though as I said before, it's very hard, and you have to swim through a lot of spaces, dodging bloopers, avoiding hammer brothers and lots of electro-jellyfish spammed throughout the level, if you're a kaizo style player, or a challenge lover, you'll love this. The graphics used in this were pleasing, the dark shades of tiles really sets the atmosphere of the music score. Speaking of the score, the DK score used in this were really fitting and sets the tone of this level. Even though the level design was short and very difficult to maneuver through, it adds a bit of challenge to the level. It was disappointingly short however, and the checkpoint was placed too soon in the level, it kinda even out the flaws in the level with it's hard level design. Any player wouldn't want to go through a very long hard level, which will result 20 lives or more in debt.
I here on out, officially rate this level a:




_______________________________________________
Jesus77755, Fan!
BE SURE TO READ OUR RULES AND REGULATIONS!
http://smbxjesus77755.forumotion.com/t1-the-rules-and-regulations
CHECK OUT OUR NEW BLOG!
http://rogerhillspeaks.blogspot.com/
CHECK OUT MY PROJECT
http://smbxjesus77755.forumotion.com/t110-the-tales-of-the-evil-twins-wikipedia-for-project-in-progress-new-poll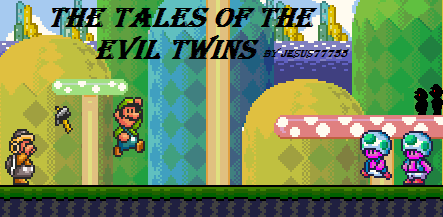 Logo Credit to rahr480
LOL PIKACHU DANCING ON THE IMAGE XD
Knux Hater!

Power Hungry Administrator





Location

: In yer anus


Posts : 529


Birthday

: 1999-10-31


Join date

: 2011-05-21


Age

: 19




---
Permissions in this forum:
You
cannot
reply to topics in this forum