SMBX Shop Rules:
Welcome to our shop forum. This shop is about buying graphics, episodes, etc. You must collect coins on the forum in order to get graphics (Please read our Points System). Once you got enough coins you can spend it here.
How It Works:
When you want something from the shop after you collected coins, you ask them what you want or via PM the person. Then they will deduct points by pressing the "Minus Button" (-) on the post to deduct coins. Note that it will deduct 100 coins only, so choose a graphic wisely or you will loose coins easily. If they don't give you the graphic within 5 days, you PM him again or PM me and I will tell them when is the graphic going to arrive. NOTE:Do not deduct somebody else's post that requests a graphic from someones shop, if it's not your shop. If the owner finds out that you deduct a point, then they will have to PM the admin to fix it.
Opening Your Own Shop:
When opening your own shop, you have to make your own graphics etc. Or an easier way, making an episode. You must only sell it up to 100 coins or lower. You can either make a group like "Toads and Goombas", if you want to save space for your shop, or make the prices cheaper. If they ask you if they want to buy the graphic, you have to take the points away from them (You won't gain points), by pressing the minus button (-), on the person that asked for the graphic. Then you PM the person the download link, and there you go.
_______________________________________________
Jesus77755, Fan!
BE SURE TO READ OUR RULES AND REGULATIONS!
http://smbxjesus77755.forumotion.com/t1-the-rules-and-regulations
CHECK OUT OUR NEW BLOG!
http://rogerhillspeaks.blogspot.com/
CHECK OUT MY PROJECT
http://smbxjesus77755.forumotion.com/t110-the-tales-of-the-evil-twins-wikipedia-for-project-in-progress-new-poll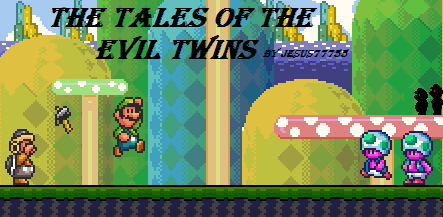 Logo Credit to rahr480
LOL PIKACHU DANCING ON THE IMAGE XD

Knux Hater!

Power Hungry Administrator





Location

: In yer anus


Posts : 518


Birthday

: 1995-10-31


Join date

: 2011-05-21


Age

: 22




---
Permissions in this forum:
You
cannot
reply to topics in this forum