My first Pokemon game was Pokemon yellow,though I played it in 2010.I didnt have a Gameboy before,so I played it on PC.This game made my childhood awesome.
It made my feel speacial.I played every generation instead of the 6th one.

What was your first Pokemon game?(If you played it before)





ASSISTANT MODERATOR




Location

: Bosnia and Herzegovina


Posts : 286


Birthday

: 1996-05-19


Join date

: 2012-03-28


Age

: 22



I can now respond to this topic to say that I did get a pokemon game back around late 2016/early 2017. I got pokemon X and some may ask why I didn't get Sun and Moon around the year it came out, well it's because tropical islands are not my thing, I always had a fascination for grassy plains, and plus this generation of pokemon is very reminiscent of older generations. And I have to say, from a non-pokemon fan, I loved this game and I feel nostalgic for a game that i've owned for a year in total! Even though the pokemon community is cancerous hazardous, this game has a lot of charm to me and brings me back to my Mario and Luigi RPG days (especially Bowser's Inside Story), which is my most favorite of the Mario series, and this game just reminds me of that! Some people will say that this game is too easy and as someone who has never touched a pokemon game in my life, I cannot speak on their behalf, but I just want to say that Pokemon X was really enjoyable for me!
_______________________________________________
Jesus77755, Fan!
BE SURE TO READ OUR RULES AND REGULATIONS!
http://smbxjesus77755.forumotion.com/t1-the-rules-and-regulations
CHECK OUT OUR NEW BLOG!
http://rogerhillspeaks.blogspot.com/
CHECK OUT MY PROJECT
http://smbxjesus77755.forumotion.com/t110-the-tales-of-the-evil-twins-wikipedia-for-project-in-progress-new-poll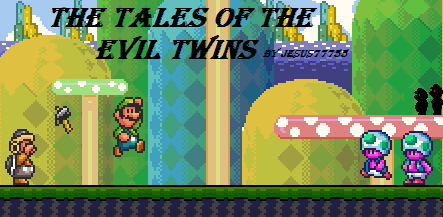 Logo Credit to rahr480
LOL PIKACHU DANCING ON THE IMAGE XD

Knux Hater!

Power Hungry Administrator





Location

: In yer anus


Posts : 518


Birthday

: 1995-10-31


Join date

: 2011-05-21


Age

: 22



Yo its good that you tried something new.Tho,I stopped playing pokemon games for my own personal reasons.Tho feel free to say cancerous(I see you replaced the word).I actually havent seen fans being cancerous that much before.There was a minority tho.


ASSISTANT MODERATOR




Location

: Bosnia and Herzegovina


Posts : 286


Birthday

: 1996-05-19


Join date

: 2012-03-28


Age

: 22




---
Permissions in this forum:
You
cannot
reply to topics in this forum