When I was a kid, I never shown any interest for the smash bros franchise. I thought it looked hard to play, and CPU's aside, battling against other human players is a nightmare, they're way better than me. That's what I thought, but when I finally bought my Nintendo 3DS, one of the games I got recently is super smash bros. 4 and I have to say, it's so much fun! Now I never had a 3DS in my life, just a nintendo DSi (more like BSi), just kidding, it was a great system, but the graphics on this one really blew me away! Like they were able to cram what was on TV consoles into this little buddy of a system.

Anyways, about the series, it's so much fun! I have never in my life been addicted to a game where all you do is beat the living **** out of each other. And to tell you the truth, I was never a fan of fighting games, the combos are too complicated to remember, each character has different combos that you have to write them down on paper to remember them. That's why I didn't enjoy the demo for skullgirls on steam, the combos in that game were monotonous that mashing buttons on the controller was my only options for beating the bosses hoping that they get KO-ed, before stage 6 where **** gets real and you get your ass handed to ya. However this game takes that genre and turns it into a crazy, there-are-no-rules, game where all you do is beat the **** out of each other but have the same combos for every character. I thought the combos in this game was going to be complex, but they're so simple for every character with each having punishing results. You can press A to attack, X or Y to jump, or B to do specials, that is if you combine it with the tilts of the analog stick. It's really simple and is lots of fun.

For those who think that this game looks hard and is to fast paced, really it's easier than you think, you basically move at the same speed and have some attacks equivalent to your opponent that they meet their own match! If you have trouble having a fast reaction like I did, you can always go to training mode in the "Games and more" section and then going to solo. In this you can slow down the speed so you can grasp what's going on and you can analyze how your attacks will beat your opponents, how your opponents are going to attack you and how you can avoid them in that scenario.

So yeah that's my review on smash bros, post down below what you think of the smash bros games, if they're good, if they're fun, etc.
_______________________________________________
Jesus77755, Fan!
BE SURE TO READ OUR RULES AND REGULATIONS!
http://smbxjesus77755.forumotion.com/t1-the-rules-and-regulations
CHECK OUT OUR NEW BLOG!
http://rogerhillspeaks.blogspot.com/
CHECK OUT MY PROJECT
http://smbxjesus77755.forumotion.com/t110-the-tales-of-the-evil-twins-wikipedia-for-project-in-progress-new-poll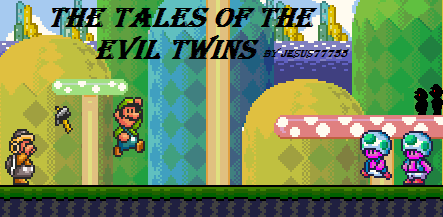 Logo Credit to rahr480
LOL PIKACHU DANCING ON THE IMAGE XD
Knux Hater!

Power Hungry Administrator





Location

: In yer anus


Posts : 529


Birthday

: 1999-10-31


Join date

: 2011-05-21


Age

: 19





Similar topics
---
Permissions in this forum:
You
cannot
reply to topics in this forum