First of all,I know this seems dumb and all.but Ive made a level without enemies and such.It supossed to imitate Super Paper Mario(World of nothing-well sorta).I was bored so I made it.Though,Im gonna make another level(sometime laaater) that resembles this one that is lively.This one is like the chamber was destroyed and such.No hating plzz!!  


Screenshots:
Spoiler:
Credits:Final SMBX GFX Pack  

The download link:
mediafire.com download/t4o1hdyz7xi067v/Deserted_Chamber.zip
Last edited by PokemonMaster123 on Sun Aug 28, 2016 6:01 am; edited 1 time in total
ASSISTANT MODERATOR




Location

: Bosnia and Herzegovina


Posts : 286


Birthday

: 1996-05-19


Join date

: 2012-03-28


Age

: 21



Oooh, this looks interesting. Looks creative and original! I'm going to write a review for this soon, don't worry

_______________________________________________
Jesus77755, Fan!
BE SURE TO READ OUR RULES AND REGULATIONS!
http://smbxjesus77755.forumotion.com/t1-the-rules-and-regulations
CHECK OUT OUR NEW BLOG!
http://rogerhillspeaks.blogspot.com/
CHECK OUT MY PROJECT
http://smbxjesus77755.forumotion.com/t110-the-tales-of-the-evil-twins-wikipedia-for-project-in-progress-new-poll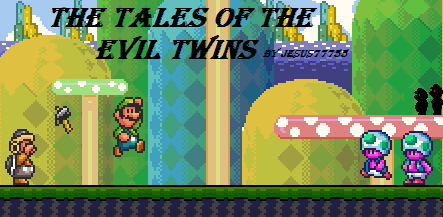 Logo Credit to rahr480
LOL PIKACHU DANCING ON THE IMAGE XD

Knux Hater!

Power Hungry Administrator





Location

: In yer anus


Posts : 515


Birthday

: 1995-10-31


Join date

: 2011-05-21


Age

: 22



jesus77755 wrote:Oooh, this looks interesting. Looks creative and original! I'm going to write a review for this soon, don't worry
Oh,thanks for that then :3
ASSISTANT MODERATOR




Location

: Bosnia and Herzegovina


Posts : 286


Birthday

: 1996-05-19


Join date

: 2012-03-28


Age

: 21




---
Permissions in this forum:
You
cannot
reply to topics in this forum