For those of you who don't know, I had a blog back then, and now i'm reviving it. Lots of changes have been made, the layout and everything have been altered. What has once been known as:
rogerhillspeaks.blogspot.com
Is now
DEAD!
We have changed our URL to:
http://beefsterreport.blogspot.com/
If you wonder why and what does "Beefster" even mean, well it's supposed to be a play on words of, "Beef" as in having a beef with someone, and the suffix, "ster", as in "gangster", because i'm going to pick on things in my currently renewed blog and expose, and rant about things that pisses me off. So come on over to my rebooted blog and check out my new blogs about things I don't like. Be warned though that these blogs are just me venting and ranting about current things that peeves me, and half of the things I say about should be regarded as "opinion" (a belief, judgment, or way of thinking about something : what someone thinks about a particular thing -Merriam Webster), and any offense taken; I will not be held responsible.
So go on over there and check out my new blogs which I will post on there occasionally!
_______________________________________________
Jesus77755, Fan!
BE SURE TO READ OUR RULES AND REGULATIONS!
http://smbxjesus77755.forumotion.com/t1-the-rules-and-regulations
CHECK OUT OUR NEW BLOG!
http://rogerhillspeaks.blogspot.com/
CHECK OUT MY PROJECT
http://smbxjesus77755.forumotion.com/t110-the-tales-of-the-evil-twins-wikipedia-for-project-in-progress-new-poll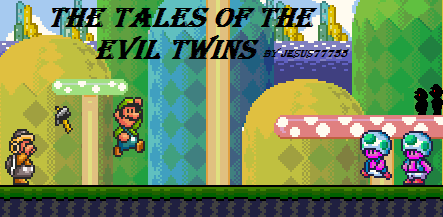 Logo Credit to rahr480
LOL PIKACHU DANCING ON THE IMAGE XD
Knux Hater!

Power Hungry Administrator





Location

: In yer anus


Posts : 529


Birthday

: 1999-10-31


Join date

: 2011-05-21


Age

: 19





Similar topics
---
Permissions in this forum:
You
cannot
reply to topics in this forum