I know that it's been out already, but am hugely surprised that nobody's made any topics about it. I also wanted to make this into a blog, but this might as well be the summary of it...
If you didn't know a few months ago, I got a nintendo switch, and though I've only got one game for it so far (super mario odyssey), I ******* love it man! It's simple, fun, easy to use, and the gimmicks that nintendo chose doesn't seem too forced. It feels like you're in control and you can decide how it can be played, whether it's handheld or TV, you're in control. Bottom line, nintendo's E3 won me over to buy the switch. And as soon as I saw kirby, I was like,
That's it i'm buying the switch!
And I was pretty skeptical before E3, I was thinking to myself wondering if it would be worth buying the switch? Am I going to buy a console that's barely going to have any games on it, but when I saw the ******* E3 man, and as of right now owning the switch, i'm pretty proud for myself! I got it back in around mid-late september, and I can finally say, it's one of those things that makes me proud to be a nintendo fan! We got metroid prime 4! Yoshi (i'm serious, the best graphics i've ever seen in the trailer), Kirby, and just recently they've announced Mega Man 11 and both Legacy Collections to be released on the switch! So, looks like capcom wasn't turning their backs on us after all...
_______________________________________________
Jesus77755, Fan!
BE SURE TO READ OUR RULES AND REGULATIONS!
http://smbxjesus77755.forumotion.com/t1-the-rules-and-regulations
CHECK OUT OUR NEW BLOG!
http://rogerhillspeaks.blogspot.com/
CHECK OUT MY PROJECT
http://smbxjesus77755.forumotion.com/t110-the-tales-of-the-evil-twins-wikipedia-for-project-in-progress-new-poll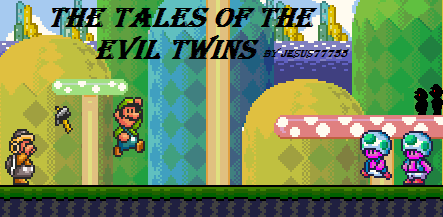 Logo Credit to rahr480
LOL PIKACHU DANCING ON THE IMAGE XD
Knux Hater!

Power Hungry Administrator





Location

: In yer anus


Posts : 529


Birthday

: 1999-10-31


Join date

: 2011-05-21


Age

: 19





Similar topics
---
Permissions in this forum:
You
cannot
reply to topics in this forum