I'm making this thread because I want to confess, but yes I have gotten into smoking a while back. If you're wondering why, well I tried everything to combat depression and it sucks, this was my last resort. In the future I might get into drinking but i'm afraid i'm gonna do something stupid while i'm drunk so **** that. Recently i've quit smoking and got into vaping (i'll still smoke and have a few packs left if I run out of vape juice, but that's the only time I'll ever smoke again). Reasons why I quit is pretty obvious, I don't want to get cancer and don't want to give other people cancer, so there you go. If you're wondering what vape brands i've used so far, my first one was the vuse which is a piece of **** tbh. The second recent one I have is the vladdin, it worked out just fine for the first couple a weeks but it ******* died on me. Like no matter how many puffs I take, the thing won't fire. Oh and it drips like a ************ now and got all inside the coil... **** this.

I'm getting a new vape in the mail, my first MOD pen. It's the SMOK Stick V8 Big Baby, and the videos on it so far looks promising, that thing can blow huge ******* clouds like holy ****. On it's way in a couple days, and i'm so excited. I've did hear a few complains online that theirs have been dripping on them which i'm concerned and hope the **** not. So there you have it, i'm into vaping, gonna be my new hobby for a while.

If you have any vices and confessions, please leave them down below so I could hear your thoughts, and yeah, i'm excited for my new vape.
_______________________________________________
Jesus77755, Fan!
BE SURE TO READ OUR RULES AND REGULATIONS!
http://smbxjesus77755.forumotion.com/t1-the-rules-and-regulations
CHECK OUT OUR NEW BLOG!
http://rogerhillspeaks.blogspot.com/
CHECK OUT MY PROJECT
http://smbxjesus77755.forumotion.com/t110-the-tales-of-the-evil-twins-wikipedia-for-project-in-progress-new-poll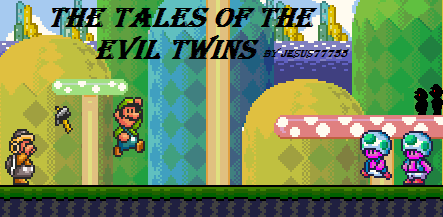 Logo Credit to rahr480
LOL PIKACHU DANCING ON THE IMAGE XD
Knux Hater!

Power Hungry Administrator





Location

: In yer anus


Posts : 529


Birthday

: 1999-10-31


Join date

: 2011-05-21


Age

: 19




---
Permissions in this forum:
You
cannot
reply to topics in this forum