Q: How do make an event?

A: At the top-left of the window, click View and then Events (or press Ctrl+E). To make a new event, click the Add button under the main list. Renaming it works the same way as renaming a layer. Hitting Enter to apply the new name is important.

Q: How do I make layers appear or disappear?

A: In your chosen event, select a layer from the list of layers and click Add under either Hide, Show, or Toggle Layers, depending on which you want the layer to do. Toggle just means "If it's off, turn it on. If it's on, turn it off." If No Smoke is checked, layers will appear and disappear without the "poof" effect for this event.

Q: How do I make layers move?

A: In your chosen event, select the layer you want to move in the "Layer Movement" dropdown box and pick a speed you want. If you want right/down, use a positive number for the horizontal and vertical speeds. If you want left/up, use a negative number. If you want a diagonal direction, put a number in both fields

Q: What does Destroyed Blocks and Spawned NPC's do?

A: These can come in very handy! Spawned NPC's mean that enemies comes out of pipes which a generator is used! Destroyed Blocks resets broken bricks and already-hit.

Q: How do I make my levels autoscroll?

A: To make a level autoscroll, you have to use Current/Set under Position, resize the section to the smallest horizontal size (it can be as tall as you want it). Then under Autoscroll, set the horizontal speed to whatever positive number you want, since it only works moving right. This can only work on level start events, moving right, and first level section.

Q: How do I attach a layer?

A: To Attach attach a layer, select any NPC you want, and attach it to a layer drop down box and select a new layer, then place your NPC.

Q: How do I trigger an event with blocks?

A: To trigger an event with blocks, you have to select the block of your choice and click Events>Show. "Death" only works for blocks that can be broken, such as bricks. If the brick is broken, the event in that dropdown box will be triggered. "Hit" should be self-explanatory. If the block is hit, the event in that dropdown box is triggered. But this only works for blocks that move when they're hit, such as note blocks, the blue block under SMB3>Misc, and any block that contains an item. "No More Objects In Layer" also only applies to breakable blocks. The only objects in a given layer must be breakable blocks, and the event in this dropdown box is triggered only when they are all destroyed. This event trigger must be set up for every object in the layer. Make sure you set up event triggers before placing objects down, regardless of what you're doing.

Q: How do I create an event that changes the background and music?

A: You have to set the background/music to whatever you want the event to change it to via Level Settings. Then in the Events window, click Use Current under either Music or Background and it'll change to Set. Then change the background/music to whatever you want it to be when the level starts and the event will still change it to the other ones. This type of event only works in the level section you were in when you set it, so if you want it to work in other level sections, go to those level sections and reconfigure it in the same event. Also, you can't use more than one custom music track in the same level section, even with this.



_______________________________________________
Jesus77755, Fan!
BE SURE TO READ OUR RULES AND REGULATIONS!
http://smbxjesus77755.forumotion.com/t1-the-rules-and-regulations
CHECK OUT OUR NEW BLOG!
http://rogerhillspeaks.blogspot.com/
CHECK OUT MY PROJECT
http://smbxjesus77755.forumotion.com/t110-the-tales-of-the-evil-twins-wikipedia-for-project-in-progress-new-poll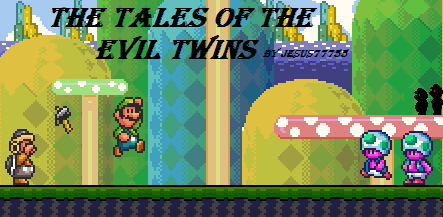 Logo Credit to rahr480
LOL PIKACHU DANCING ON THE IMAGE XD

Knux Hater!

Power Hungry Administrator





Location

: In yer anus


Posts : 518


Birthday

: 1995-10-31


Join date

: 2011-05-21


Age

: 22




---
Permissions in this forum:
You
cannot
reply to topics in this forum